Empowering Change for a Brighter Future
We aim to improve animal welfare across Southeast Asia's homeless companion animal population, through medical programs, education, advocacy and community outreach initiatives. We promote kindness, to end animal cruelty.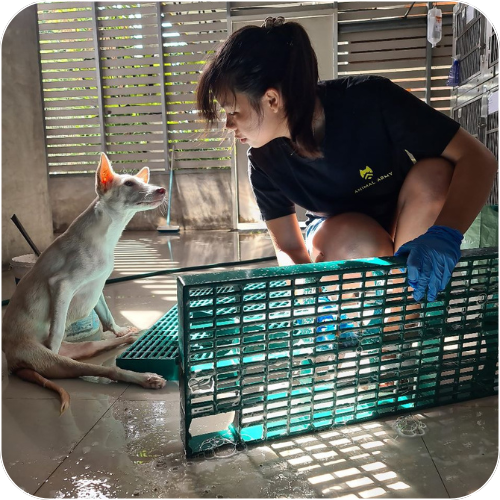 Humble beginnings
Founded and registered in 2020, the Animal Army Foundation is led by esteemed veterinarians, Dr. Kwanchai Chaiplum, Dr. Jaroensi Chaiplum
(Thailand), and Rescuer Nicole Marchment (Australian), who share a common dedication to animal welfare.
Committed
Operating seven days a week, our Emergency Inpatient Department provides critical care for animals in need. With a capacity for up to 50 dogs and 20 cats at any given time, supported by five fully equipped operating stations, we ensure prompt and comprehensive medical attention. Our Outpatient Clinic extends our reach, accommodating an additional 20 patients.
Serving the community
Committed to serving our community, we manage a bustling hospital, an ambulance service, and a disabled dog foster home. Currently spanning an area of 1,600m2, our hospital facilities are designed to accommodate future expansion and enhancements. As part of our expansion plans, we aspire to establish an adoption cafe, equipped with physiotherapy facilities including a therapy pool, as well as dedicated training and education rooms.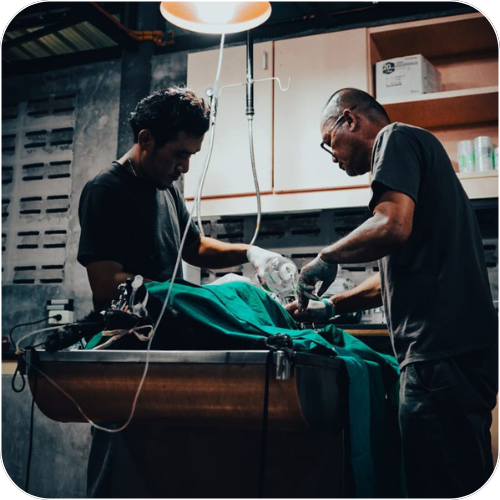 Survival
The Animal Army Foundation relies solely on the generosity of compassionate individuals who donate to sustain our invaluable work in Thailand. Together, with your support, we can continue making a profound difference in the lives of animals in need. Join us in our mission to create a more compassionate and caring world for our furry friends. It takes an Army!